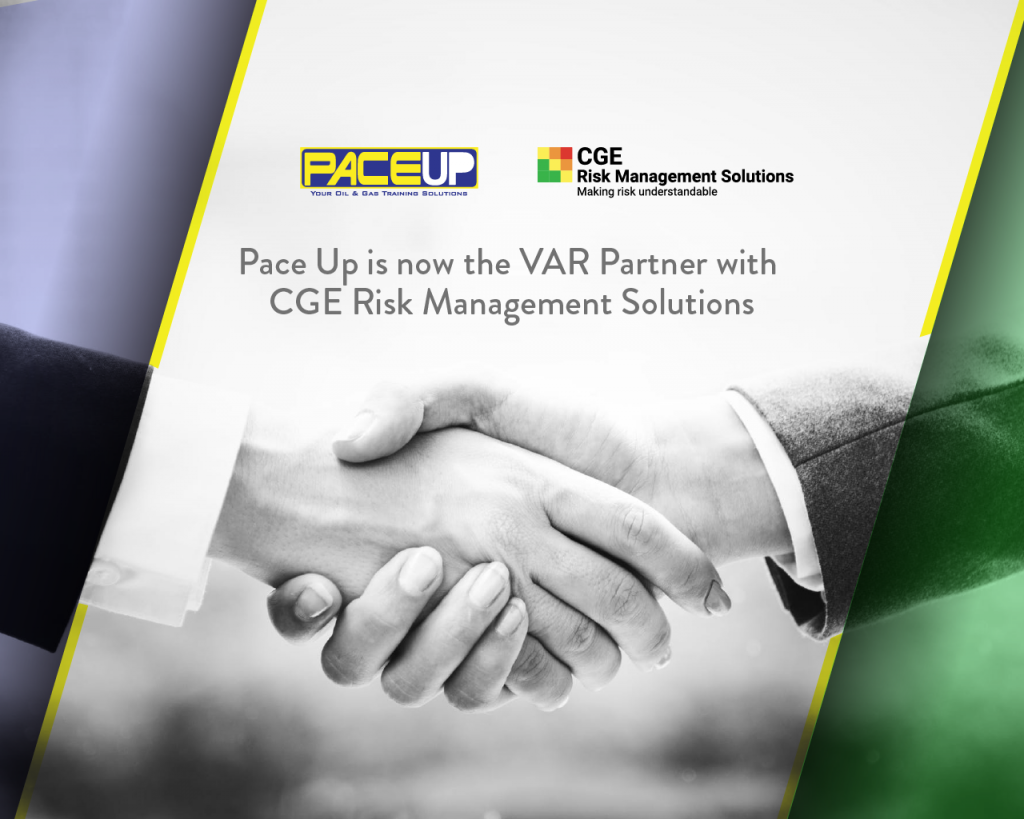 Pace Up is very glad to announce our partnership as Value Added Reseller (VAR) with CGE Risk Management Solutions B.V
CGE Risk Management is the leading provider of barrier based risk management solution. CGE specializes in bringing together different barrier based software solutions to provide powerful and comprehensive risk management solutions and services. We see an increasingly more complex world, and therefore an increase of inherent risk. Because of this, more insight and overview is required with regards to risk factors. And with that more useful information and communication is required for a safe working environment and a reliable operation for all stakeholders. CGE main software solutions are:
With this exciting new partnership, Pace Up is geared up to offer more comprehensive consulting and training support for the development and implementation of HSE management systems as. This will also include specific elements such as risk assessment, policy and procedure development, creating awareness among employees at all levels and auditing.
If your company requires consultation or training related to Bowtie analysis, incident investigation, or safety audit, contact Pace Up to discover CGE solutions and reap its benefits!